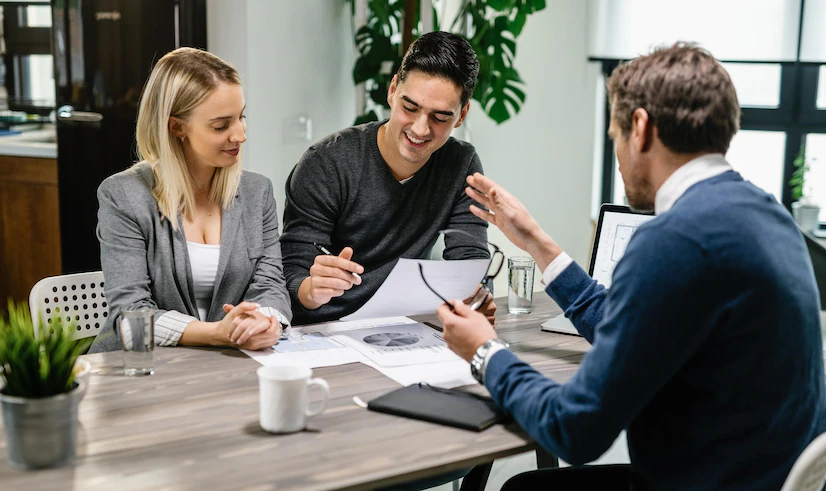 All businesses may need loans to finance some other needs of the company. While some owners borrow money from private lenders to start their businesses, others borrow to fulfill the requirements. You can use the loan amount to manage the monthly cash flow, pay your employees, hire new staff, launch a product, or conquer new opportunities. In short, you should not worry if you feel the need to borrow for your company. You are not alone, and everyone finds themselves in this situation. To be well prepared, you must know about the financial market and its products. This article will equip you with the knowledge of short-term commercial loans.
What do you understand as a short-term commercial loan?
You have to repay the short-term loan more quickly compared to a traditional loan. You can clear loans from conventional lenders such as banks for many years. However, you can pay back these loans within a few months. The maximum tenure can extend up to one year. The repayment tenure can vary from lender to lender, but most short-term loans are for a year or less.
Small business owners often utilize small business financing to bridge the gaps between their shortfalls. Seasonal businesses are more vulnerable to cash flow fluctuations as they earn most of their yearly earnings in a shorter duration, such as the summer or winter. Short-term loans are beneficial over the financial products of traditional lending institutes as they are not associated with longer debt. You can borrow money, use it in your firm, repay it, and then borrow again for another usage.
What are the types of commercial loans?
Depending on the purpose and repayment method, these loans are divided into several groups. The most popular ones are as below.
1. Monthly Installments
Here, private lenders ask for monthly installments. Borrowers have the right to choose the amount of the loan and the repayment term while applying for a loan. The lender will discuss all the terms of the loans, such as interest rate and then calculate your monthly payments.
2. Loans Repaid Within 12 Months
You can repay certain short-term loans within 12 months or less. The approval of these loans is easier and quicker than the others. Some get approval in less than 24 hours. You can use these for payroll, inventory replenishment, emergency expenses, and other business needs.
3. Commercial Real Estate Loans
You can use the funds received here to acquire a new office, manufacturing facility, or warehouse. These loans are lengthy as well as most expensive. The property that you purchase is the collateral here.
4. Equipment Financing
You can purchase expensive assets for your company with the help of equipment loans. The machine you buy will serve as collateral. Hence, eliminating the need for other security.
5. Line of Credit
A business can borrow a sum of up to $100,000 with a business line of credit. You can borrow up to this sum of money as you will. Once you have repaid, you can borrow again. It is a flexible loan alternative for small businesses and never a one-time borrowing option.
6. Small Business Administration (SBA) Loans
SBA is a type of business financing initiated by the government of Australia to support new and small businesses. They provide real estate, credit lines, and terms. SBA is not a lender but instead a guarantor of financial products. It can help if you cannot repay the loan to a lender or bank.
What are the uses of commercial loans?
When your company grows and expands, a commercial loan is an answer to the funding requirements. You can use it for a variety of business purposes:
You can buy the latest machines to enhance your production with the help of equipment financing. The asset you purchase acts as collateral, and there is no need to risk any other property as security.
You can renovate or update the workplace to improve safety, size, and efficiency.
Use a business loan to stay up with payroll, inventory replenishment, and more until the customers complete their payments.
Do you want to purchase a new piece of real estate for your company? You can do so by borrowing funds from a private lender.
You can use the borrowed funds to expand your business. Utilize the money for the new product or service launch, recruit more staff members, start a new advertising campaign, and extend to a new market.
Do you have a business idea but no money to initiate it? You can borrow money not only to support your existing business but also to fund a new venture.
Who can get a commercial loan?
A short-term commercial loan is the most ideal funding alternative for all small and medium-sized companies. We have already stated a lot of sectors where you can use this money. Loan approval will be easier if you have been operational in the market for over six months and have begun generating an income. The loan amount gets approved depending on your credit score and repayment history. With a solid credit number and a long credit history, you get favorable terms in business financing.
End Thoughts
A commercial loan is a financial product that is super useful to small firms. Short-term loans have a repayment tenure of less than a year. You can get quick access to money and fulfill the needs of the business hassle-free. A shorter repayment period ensures you do not tend to accumulate much money as interest. If your company seeks less money, small business loans are the way to go.