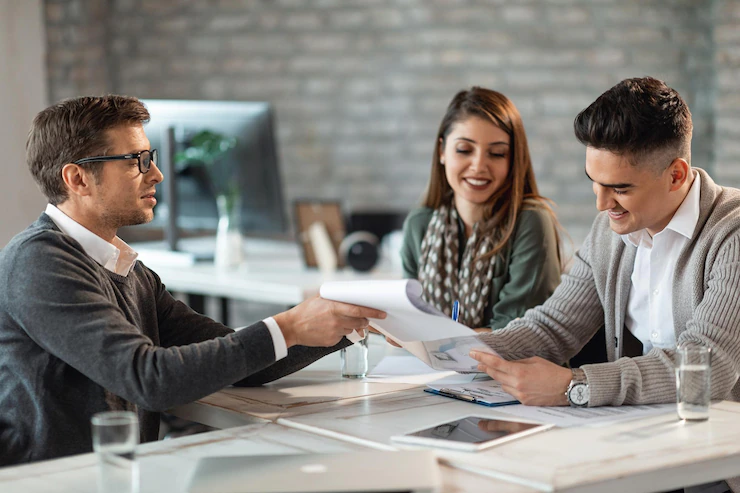 A short-term first mortgage is the best option for small business owners who need fast funding to fill up a cash flow, buy equipment, or pay for an emergency expenditure. Many online lenders provide a simple application process and easy approval. The terms of loans and eligibility criteria will vary according to the lenders. You can borrow a sum of $20,000 up to $5,000,000 quickly. After approval, you can get the money in your account even on the same day. These loans, however, have a short repayment tenure of 1 to 12 months.
How does a short-term business loan work?
You can get funds quickly via a short-term loan for any business purpose, such as for filling cash gaps, emergency expenses, buying a piece of equipment, or using it as working capital. The repayment tenure is short, varying between 1 to 12 months. Many online lenders provide this financial product. The most common approval time frame is anywhere from one to three business days.
Private lenders in Australia are more lenient in short-term loans for businesses than traditional lending institutions such as banks. The eligibility criteria are also more relaxed. Borrowers with a low credit score, poor or no credit history, less time in the business industry, and lower annual revenue can also qualify. These loans are more accessible to growing and new companies. You can find a lender to fit your financial situation. However, a lenient eligibility criterion comes at the cost of not-so-good terms of loans. You have to pay a higher interest rate along with some additional charges.
The lenders have no issue in whatever way you use the first or second mortgage as long as it is for the business. You can invest in new business opportunities by borrowing money and paying it back when you earn profits. A massive advantage of short-term loans is that since you have to repay within 1 to 12 months, you do not end up paying a lot of money as interest. Long-term loans offered by banks have a repayment tenure of three to 30 years. Although they provide a lower rate of interest, you may be making repayments for a much longer time.
Why should you take out a short-term business loan?
A short-term loan can head your business on the path to success. You need to understand what your business is all about and put up your capital to work accordingly. In this highly competitive market, you need the right people to work with you. Mostly how a loan works is down to the borrower. Your loan application will not get wasted if you have negotiation skills, happy employees, a reliable reputation, and loyal staff members. But this is not all.
If you are in the correct industry or run a company with a competitive advantage over your competition, you will surely succeed, no matter what your product is. There will not be any trouble if your business is rising if it gives the customers a substantive reason to patronize the business, irrespective of advertisement. In a nutshell, you have to use the money borrowed from private lenders in Australia to support the reason for customers patronizing the company.
It is easy to get a loan but tough to lift your business. Several businesses are not doing well in the market. Such business owners fail to overpower their competitors, so they get a declining position in the market. You should use the borrowed money to direct your business, such as separating it from the others. Give it a different personality to increase its profitability.
The application for a short-term first or second mortgage takes only a few minutes to complete and submit. You can easily apply for most online lenders once you have the documents and materials to demonstrate your monthly or yearly income. These loans are used by business owners for fast financing. The three essential factors in determining approval or rejection are your credit report, the company's annual revenue, and the business operational time. Additional documents necessary while filling out the application form include a business plan, profit & loss statements, and tax returns.
How will lenders approve your short-term business loan?
Lenders look at several factors while evaluating your loan application. First is the operational time of your business in the market. Your application can get rejected if the operational time is less than six months. No one wants to lend money to an unestablished business. They want to observe your efforts in generating income and building your company.
The second consideration is the financial health of your business. Lenders want to know if you can repay the capital or not. They do it by looking into your bank statements, credit line, and tax returns. Businesses with good credit history generally get approved hassle-free. They look at your credit report to know if you have defaulted on a loan or not.
Third, is your business plan. Lenders want to know how you will use the funds and plan to repay them. You can get approval instantly from private lenders in Australia by proving your credit worthiness.
Use of Short-Term Business Loans
Let us now check out the specific reasons you can use short-term business loans.
1. Covering unexpected and upfront expenses
Many businesses do their work for customers or clients before getting any payment and might need short-term funding to start working on a particular project. This loan offers the necessary funds for getting started and repaying the funds when the client pays for the work.
2. Covering seasonal gaps in the income
Many businesses have seasonal income. Those business owners can apply for short-term funds and keep running the operations even in the off season.
Final Thoughts
Short-term loans are the optimum financial solution for small and new ventures. You can find lenders with flexible lending criteria offering the required loan amount. Make sure to have a plan of action to repay the loan.