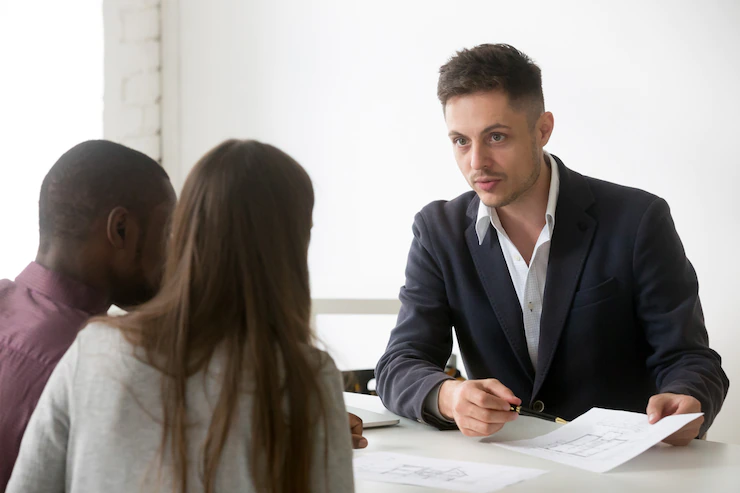 Running a business requires instant access to massive working capital and a healthy cash flow. Everything demands enormous funds to run smoothly like expanding the business operations, updating any outdated technology or equipment, or the business advertisement. Although it may seem like a startup or small business issue, any enterprise can require emergency funding to prevent any disruptions in the business.
The rising cases of startups and successful businesses push the demand for commercial finances nowadays. Why? Established ventures or startups often require funding for equipment, working capital, acquisition, leases, marketing, commercial cars, and business expansion. So, no matter whether you have an established enterprise or want to kick-start a new venture with your innovative ideas, commercial loans can be your optimal companion in terms of providing financial support.
In other words, if you want to make your business a hit, secured business loans are a great solution to solve your funding needs. Also, commercial finances come in different names and formats to meet the specific needs of the business owners. While one can offer you a few thousand dollars with low financial burdens, another one can provide you with a few million dollars to make your venture a gigantic success. So, if you want to know everything about commercial finance, jump right to the next section.
Several types of commercial loans to keep your business operations uninterrupted
Generally, commercial finance refers to the mortgages on commercial properties. Since there is a misconception that commercial and business finance are interchangeable terms, you need to know the differences between these loans. Otherwise, you may end up taking unsuitable business finance for your company.
On the other hand, business loans may not always be secured against commercial property. Since you now have a clear idea about secured business loans, let us talk about the types of commercial finances you will get to see in today's market. Below, we have shared only the popular types of commercial finances.
1. Commercial Property Finance
Commercial property loans or secured business loans offer funds to the business owners, but this finance uses commercial real estate as collateral. Lenders do not face high risks since these finances are secured against commercial properties.
Because in the case of loan default, the lender can liquidate the security property to repay the remaining loan amount owing. Also, borrowers can receive high loan amounts at a lower interest rate in commercial property finance.
2. Commercial Construction Finance
Although commercial construction loans seem to be similar to real estate finance, construction finance helps borrowers design and build an office space. The building can be constructed from the loan proceeds after approval. So, if you have a plan for the big development in mind, this loan can help you build your next project.
3. Equipment Loans
Equipment financing helps the borrowers purchase new equipment for their businesses. Often companies can feel the requirement of having updated equipment to meet the market demands. In that scenario, you can finance the equipment instead of buying it.
Thus your working capital will not get disturbed, and you can operate your business smoothly with the updated machinery. This loan uses the equipment as collateral.
4. Commercial Vehicle Finance
If your business involves delivering products or services door to door, you will often need to buy a business vehicle. In that scenario, commercial vehicle finance offers funds to purchase cars for your businesses. These types of commercial vehicle loans also help offset tax liability and expand your business smoothly.
5. Low Doc Business Loan
Suppose, you are an entrepreneur starting a new venture in the market. You will need funds to meet your startup expenditures in that scenario. But, you do not have enough documents to get any traditional business loans.
In that case, low doc commercial finance can offer you working capital and do not require a pile of documents. But, this loan uses real estate as collateral.
How can you get commercial finance for your venture?
So, now, you know all the variants of commercial finances offered by the private lender, but how can you get an appropriate loan for your business? Even some experienced business owners can be apprehensive with the very thought of getting commercial finance.

That is why we have penned down the most practical way to get secured business finance for your company. So, if you want to get one, check out the following points to help find the right lender and loan.
1. Select the apt commercial finance lender
In the previous section, we have discussed several types of commercial finances available in the market. So, first, you need to select the perfect loan as per your balance sheet and business type. Then, go for the appropriate private lender with expertise in the selected loan type.
Since many lenders are there in the market, you should choose one with whom you can resonate. Also, do thorough research before applying because random loan applications can affect your credit history.
2. Select the collateral for your loan
The type of security asset for commercial finances depends on the type of loan you select and the requirement of the private lender. Also, the type of your business can determine this factor. So, think wisely before choosing the collateral.
3. Choose a loan with suitable features.
Several commercial finances come with variable interest rates, conditions, terms, and other features. So, choose one suitable for your business type. If the loan type and characteristics do not go with your business type, the chances of loan default rise. Calculate your income and financial situation to avoid future mishaps.
End Takeaway
We hope that our blog has offered you all the relevant information about commercial loans. So, pick the best finance and follow our suggested steps to get the funding that bests suits your needs.