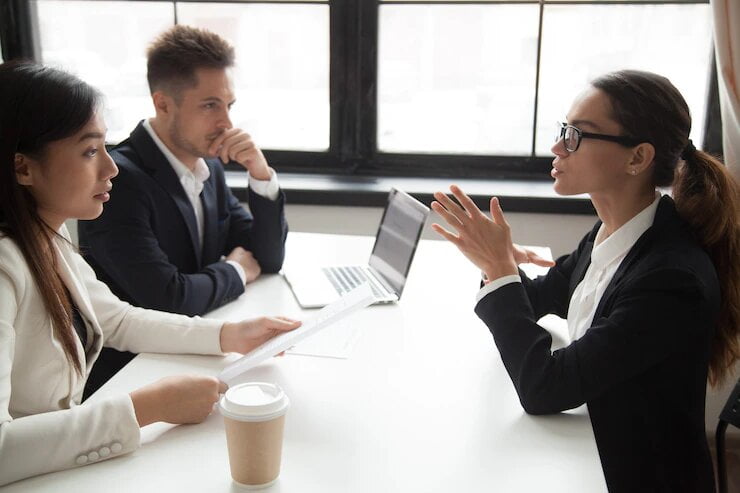 Irrespective of the loan type, while applying for funding, you must take every precaution as improper planning might lead to negative consequences.
Application for business financing can be agonizing if you are unsure about what you require, how to get the capital with an affordable interest rate, and how to get it with minimum hassle. But many entrepreneurs and SMEs often overlook all these, and as a result, they face multiple problems. Therefore, it is imperative to make a proper plan to avoid such issues before applying for a loan.
So, you might be wondering what mistakes many business owners make while applying for short term bridging loans and other funding alternatives. To help you with this, we have discussed below some common mistakes many SMEs make and how to avoid those and get access to the best loan type with ease.
1. Not verifying the credit score
Before applying for a short term business loan, you should always verify your credit score. Most business professionals make the mistake of not checking it, and as a result, if they have inadequate cash flow, the lender rejects their loan application without further discussion. You have to understand that by evaluating your credit rating, the lender determines whether you are worthy of getting the funding or not. Due to this, you need to check it before visiting a lender. Additionally, if your credit rating is unsatisfactory, you should improve it and apply for capital. Thus, it is a primary point, and you should avoid this mistake while seeking extra money.
2. Inadequate business plan
Whether you are applying for short term bridging loans or any other business funding alternatives, you must prepare a clear and detailed business plan. But many SMEs ignore this and approach a lender with an inadequate business approach. As a result, they cannot convince the lender and access the capital. It happens because the lender does not have clarity on how you will utilize the money. Therefore, you must prepare a comprehensive business strategy to assist the lenders in understanding your objective behind borrowing the money and how you will use it for your businesses growth.
3. Applying for wrong loan options
There are multiple types of business financing options available for SMEs. But some SMEs choose the wrong alternative. Due to this, they cannot get what suits them best. It is frustrating, particularly, when you cannot operate your business smoothly. Hence, you should bypass the mistake by determining your requirements and then selecting a loan option based on those. In this way, you can pick the best funding option suitable for your needs. So, consider this before applying or visiting a lender.
4. Selecting a wrong lender
There are many short term business loan lenders out there, and as a result, many business professionals get confused and select the wrong one. It is one of the biggest mistakes as by selecting the incorrect lender, you will get limited money and no flexible loan terms. Therefore, you must avoid this mistake while applying for funds. To do this you must find a reputable lender that offers flexible loan terms, go for the lender that meets your needs and submit your loan application. In this way, you can bypass the mistake of settling for the wrong lender.
5. Insufficient documentation
The lenders reject loan applications as the borrowers do not provide all the essential documents. It is another mistake as if you do not provide all your balance sheets, financial data, and other details, the lender cannot verify whether you are creditworthy or not. You should understand that if you miss even the smallest details, it might lead to loan rejection. Therefore, before applying for a short term business loan, you should keep all the documents in order so that you can provide any documents when ask for.
6. Not bargaining on interest rates
Business owners often do not bargain on the interest rate with the lender. Due to this, the borrowers have to take the funds with a high-interest rate. That is why you must not commit the same error. On the contrary, you should negotiate with the lender and get the most affordable rate. If you do this, you will not only get a lower rate, but you can also save some money.
7. Going for a long repayment period
The loan repayment term plays a crucial role, and as a result, you should select a shorter loan repayment period to get many advantages. However, again many SMEs often make the mistake of going for a long repayment period. Due to this, they have to pay a higher amount of interest over the term, and they cannot also repay the money quickly. Thus, opt for a short repayment term that offers you an affordable repayments.
8. Unsatisfactory repayment habits
You will locate many borrowers who are too lazy to repay the loan amount. It is one of the dangerous mistakes as if they sometimes miss the repayment deadline, they have to pay penalty charges. So, as an SME, you should never make mistakes and repay all your repayments in a timely manner.
9. Verify cash flow
Before applying for short term bridging loans, you should check your cash flow to repay the installments on time. But many SMEs never consider this and make a mistake. As a result, they cannot pay their installments timely and face many other issues.
Final Words
So, before you apply for any business financing, you should consider the above points and try to avoid these mistakes. If you can remember all these, you will not only get access to the best loan type, but you can also get a decent amount of money with an affordable interest rate.