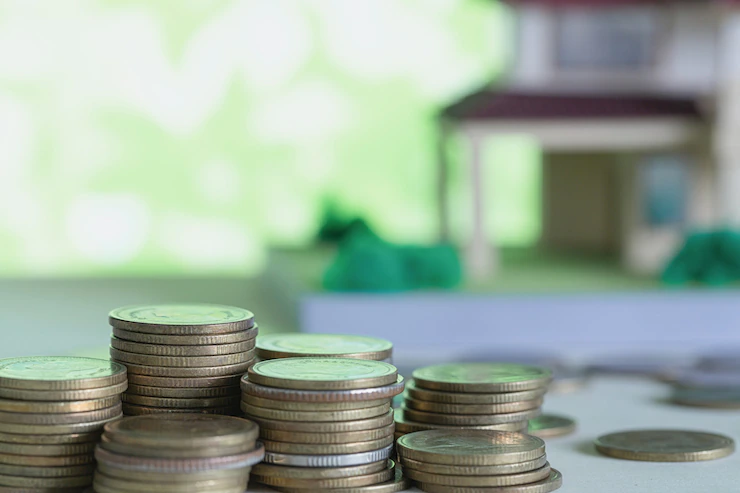 If you need additional cash flow for business or other business related purposes, using the equity in your property may be a viable option. Contrary to what many people think, equity allows you to use private property with an existing mortgage as collateral for a loan. Flexible lending criteria and fast loan processing make second mortgages an effective alternative to traditional lending.
A second mortgage is a loan where the borrower uses the property as collateral and already has an existing mortgage attached. Multiple mortgages can use the same property as collateral. The lenders give priority to the order in which the borrower submitted the loan application because a second mortgage is classified as a secured loan.
How Do Second Mortgage Business Loans Work?
Before delving too deeply into second mortgage loans, it is significant to understand the concept of home equity and its applications. A certain level of equity capital is required to obtain a second mortgage loan. To calculate how much you can borrow, you need to know it is expressed as a percentage and that the lender provides the maximum allowable LVR.
Second Mortgage Example
The borrower owns a $4,000,000 home, and the existing mortgage is $2,000,000. The lender specifies a maximum LVR of 70%.
Second Mortgage Available:
Property value x 70% (2,800,000) less current mortgage (2,000,000)
= 800,000
A person can borrow up to $800,000 on a second mortgage.
What are the features and characteristics of a second mortgage?
The features and characteristics of short-term caveat loans are:
1. Loan Criteria
Loan criteria, which are much more flexible than traditional lenders such as banks, are one of the main reasons for the increased use of second mortgage loans. Unlike mainstream lenders, private lenders accept loans to low-credit borrowers. As a low-document loan, borrowers do not have to submit a complete set of detailed financial documents.
2. Application Process
Private Lenders offer a no-obligation application process that you can complete in minutes. Desktop Property Appraisal eliminates unnecessary delays. These qualities allow us to approve and fund your second mortgage application within 24 hours.
Why should you consider second mortgage business loans?
A second mortgage has many advantages compared to other financial products.
* Fast
The second mortgage is a quick loan because it can be approved, cleared, and funded within 48 hours.
* Application Process
As mentioned above, the application process takes only a few minutes, has minimal paperwork requirements, and requires a desktop review to ensure a smooth process.
* 75% High LVR
Borrowers can borrow up to 75% LVR from private lenders. This number may get reduced depending on the type of property used as collateral and its location.
A second mortgage can mean a large loan
Some lenders can lend up to 85% of the value of the property on the second mortgage. It means they can borrow more money on their second mortgage than on other types of loans, especially if there is an unconditional exit strategy available.
1. Lower interest rates than credit cards
A second mortgage is considered a secured debt. That means the collateral is behind it. Lenders charge lower interest rates on second mortgages than on credit cards because they have less risk of losing money.
2. No restrictions on the funds use
There are no laws or rules on how to use the money from a second mortgage. Funds can be used for any worthwhile business purpose, you are only restricted by available equity.
3. Financing and Flexibility
A short-term caveat loan is a popular financial product because it often allows you to have more funds available than unsecured loan options. Some lenders let you borrow up to 80% of the value of your home, not just the stock. With the Home Equity Credit Line, you can use your funds when and for what you need.
How can you use a second mortgage?
Knowing the common uses and potential benefits can help anyone considering a second mortgage to make an informed decision. Second mortgage loans are commonly used for:
* Cash Flow
Like other business loans, funds improve key business areas such as finance, inventory, equipment, and marketing.
* Second Choice For Refinancing
Refinancing with your primary mortgage lender makes the most sense but is not always possible. Many borrowers have to look for alternatives if their refinance application is denied or they need funds promptly. Additionally, alternative financing, such as a second mortgage, can be cheaper. Those with fixed-rate mortgages can face significant exit costs before refinancing.
* Debt Consolidation
Competitive interest rates associated with short term caveat loans are a viable option for those looking to pay off current debts, such as unsecured loans that incur higher interest rates.
* Improvements in Your Commercial Property
Second mortgages can also be used to renovate your commercial property or business premises, if you are looking to expand and need additional space then a short-term bridging loan could be just the solution you are looking for.
Conclusion
Applying for a second mortgage business loan is extremely easy. You can complete an application online hassle-free with all the required documents. Before applying, make sure that you are clear about the total loan amount, term, the current value of the property, and use of the funds required.