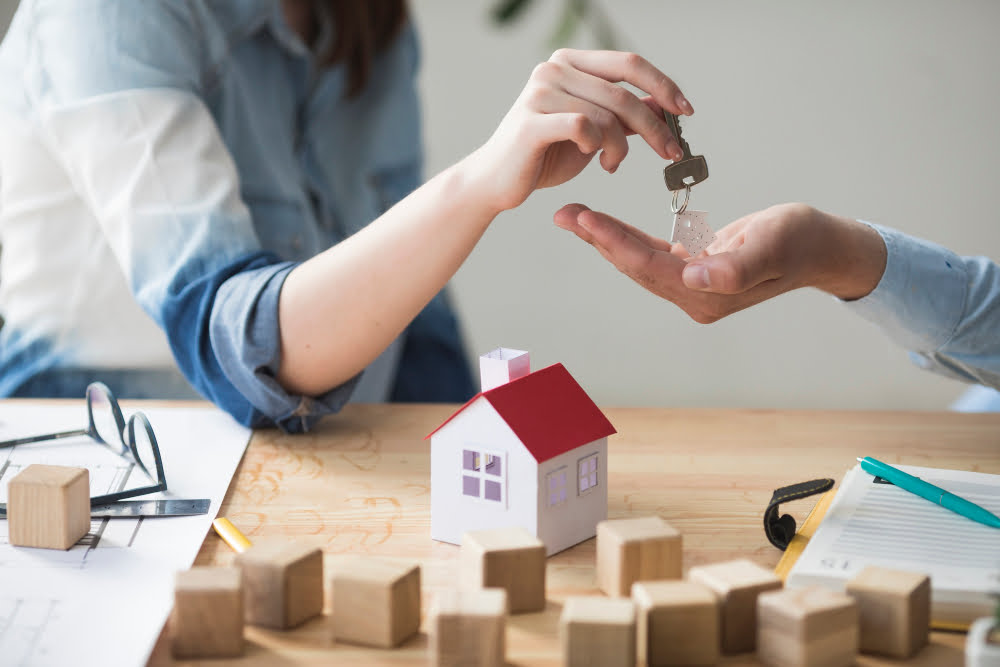 Buying their own home is everyone's dream. It is one of the best investments a person makes throughout their lives. It leaves effects on other investments that someone is going to make in the future. The homeowner's earning, lifestyle, savings, will get impacted by the expenses of financing, mortgage, maintenance charge, and more. If someone buys a house today, it is going to leave its after-effects for almost 30 years.
As a wise decision-maker, it is your responsibility to consider each factor associated with your first mortgage. Examine every little detail thoroughly that could affect your financing. There are numerous options available in the market. Every financing company is offering its best deals. Before choosing one, do your part of the research to obtain the suitable and best one. The things to take into consideration before purchasing a house through first financing include.
1. Affordability
Affordability is the most vital thing to regard while purchasing a house. A home is probably the most expensive purchase in everyone's life. You have to ask, does the home you like fit within your budget? As mortgage, utility, insurance, taxes, trading costs also come with house purchasing. Evaluate your after-tax income. Do not spend a single penny more than 25% of the rest of your income to repay the mortgage. If you engage more than 25%, it will influence your savings. It will become hard to save money after paying the bills, dues, and all necessary expenses.
2. Fix A Budget
Before fantasizing about a luxurious hall, an open space dinner, or a large yard for your pets, consider how much money you can spend in buying the new house. You should not extend your limit. Fixing a budget prior will help you to calculate other factors associated with the mortgage. Suppose your home needs redecoration. If you invest everything you have, you will not be able to bear the cost of redecoration.
3. The Interest Rate
The interest rate of the mortgage is also a crucial matter. Various mortgages offer different interest rates. Calculate the total amount you will have to pay from the beginning of the loan to the end. Thus you will have an idea of the total interest amount. It will assist you in determining whether you are ready to pay this amount for an extended period or not.
4. Save in Advance To Repay The Mortgage
Generally, financing organizations ask for a down payment of 3% to 20% of the loan amount. If you want to obtain better terms on finances, try to put higher down payments. As an additional cost, you will also have to bear the closing cost too. While settling the agreement, you will make these payments.
5. Calculate Your Credit Score
It is significant to know your credit score before applying for a mortgage. While calculating your credit score, you should detect the issues for which you lack eligibility. A slight mistake in your credit report can prevent you from getting a private mortgage in Australia. Discuss this matter with the ones who are also involved in this mortgage. If your score is low, you must consult a professional and create a strategy to make necessary improvements to the score. Try to finish this whole procedure before approaching a lender.
6. Compare Various Mortgages
With numerous availability of mortgage options, it is sure for a borrower to get confused. Consider every mortgage, starting from conventional to the government-issued ones, from fixed loans to adjustable loans. Research very carefully. You can only choose the best one if you gain comprehensive knowledge about mortgages. Another way to understand these things is by consulting the mortgage options with real estate dealers or mortgage lenders.
7. Set A Strategy
The mortgage lender may require documents including tax forms, income-proof, bank details, and personal details. Arranging these papers prior will assist you in time. You will be able to access them whenever required. When they ask you to submit the documents, remember to enquire about the detailed requirements carefully. Whether they want a verified or date stamp on the papers. Thus you can obtain your first home mortgage with ease without facing any hassle. You will get enough time to handle other parts.
8. Take Help From Professionals
Choose a mortgage lender who will sanction a particular amount towards credit, provide you with professional's guidance, friendly behavior, assisting customer service, and who will listen to all your requirements attentively and will focus on every aspect. Professionals can guide you throughout the entire process. Thus it will become easier to obtain your first finance to purchase your dream home. You can contact lenders online, by phone, or may visit their office physically.
9. Your Revenue Flow
Try to estimate your cash flow from every resource possible. You should have the proper amount every month. If you fail to pay the dues, the lender will seize your property. Thus having a constant cash flow is significant. Other than the mortgage payment, insurance, utilities, yard maintenance, repair costs will consume a large amount of your income. Replacing the floor or roof, purchasing new appliances will come behind. You should be ready for these.
End Thought
If you can go through the above factors, you are ready to take a mortgage for your fantasy house. Those who are thinking about their second mortgage loan are aware of these factors. But those who are handling loans for the first time might find this very helpful.