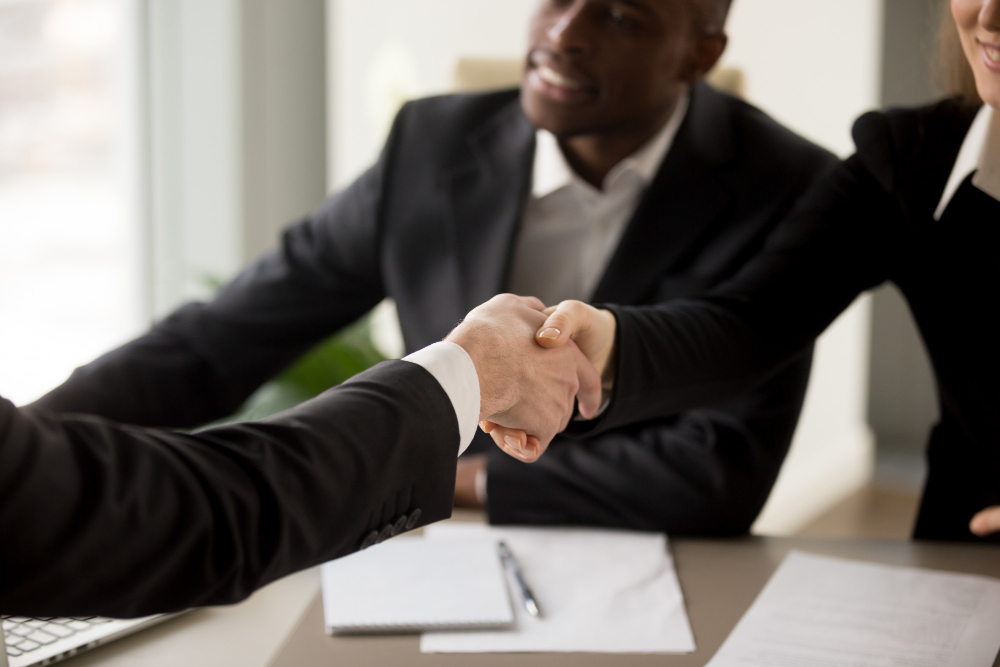 Small and medium businesses choose short term caveat loans because they are convenient and flexible. We understand that you urgently need funds when your business falls under hard times. In this situation, you need immediate approval of your loan application to get back on your feet.
Here we will be discussing some tips that will help you get the loan approved within 24 hours. This way, your small or medium business will get a quick injection of money to move forward. So let us get started.
Tips for getting second mortgage business loans approval in 24 hours
You can implement the below practices to get your loan approved in 24 hours.
1. Apply for the loan only when you fulfill the qualification criteria
Applying for a small business loan can be tempting, especially if you meet all the lender requirements. However, we advise you not to do so. Hold out a bit longer when you fall short of the lender's minimum required annual turnover or operational time within the business.
To enjoy the benefits of a fast business loan, you first need to make sure that you qualify for one. Some minimum requirements include an ABN or ACN, a minimum gross annual turnover of $50,000, and at least six months of operational business time. Although all lenders are different, and so are their minimum requirements, the above are just some basic ones.
2. Be aware of your credit score.
Traditional short-term bridging loan lenders give a lot of importance to your credit score. However, every lending institute sets a benchmark that you must meet. Borrowers who have a sound knowledge of credit scores know whether they are in a good position for loan approval or not. You should be clear with this before applying. You can go to online tools and calculate your credit score. Then match this number with the qualifying barriers set by several lenders.
Several online short-term loan repayment calculators exist that you can visit. Simply type your desired borrowing amount and repayment period, for example, monthly, fortnightly, or weekly. You will be able to see your interest amount and monthly repayments even before application. It gives a clear picture of what to expect and what not to from a short-term loan.
3. Keep the required financial documents handy.
The lender will ask you to show the financial data of your business before granting you short-term caveat loans. They will look at the record of your profit and loss statements, your current debts, the assets you own, the costs involved in your business, and the list goes on. Speed up the loan process and get the money in your bank within 24 hours by keeping all these documents handy. It will accelerate the loan application process and your probability of getting the loan within a day.
4. You must have an effective business plan.
Having a business plan in hand will be beneficial in the application process. Although lenders may not ask for it, it is vital to have an effective business plan. It shows your seriousness towards your company and how you have taken out time to make plans for the success of your business.
5. Know about the five C's that lenders look at in the second mortgage business loan application
Lenders have some requirements that the borrowers need to fulfill to qualify for a loan. These are known as the five Cs that lenders look at while analyzing a loan application. The five Cs are character, capacity, collateral, capital, and conditions. The application with the most feasible conditions wins the maximum chances of loan approval.
What are the benefits of short-term bridging loans?
When compared to their long-term counterparts, loans with a shorter duration pose many advantages. Some of these are:
Many short-term business finance products are unsecured. It means you need not to offer any security for the loan. So the business with no properties or collateral can also apply for the loan and get approved. It is also much beneficial for those who do not want to put their assets or business at risk.
Short-term caveat loans help you to reduce the pressure on your business. It gives you the scope to avoid late repayments to creditors. It will also save your credit rating.
The primary purpose of short-term business finance is to assist the company's needs as soon as possible. You will get funds instantly to solve your financial problems. There is no need to plan for years of repayments to return the sum you have borrowed.
Never rely only on banks or traditional lending institutes to get a second mortgage business loan. As a small business owner, you can turn to alternative lenders to access cash immediately or within 24 hours.
A non-traditional lender is a company that aims at disrupting the traditional model of business financing. They utilize technology and real-time data, making the application process and acquiring money easier.
The best Application process for short term finance
When you want to apply for short-term business finance, select the best lender with the most affordable interest rate and apply online. Here are the documents that you will need when applying:
Driver license or any other proof of identity
Bank account statement of the company
Business registration number
End Takeaway
Once you are ready to apply for short term bridging loans, you can approach the lenders or head over to websites. Then, begin the application process with all the necessary documents in hand. To get the funds in your bank account within 24 hours, keep all the required documents within reach.