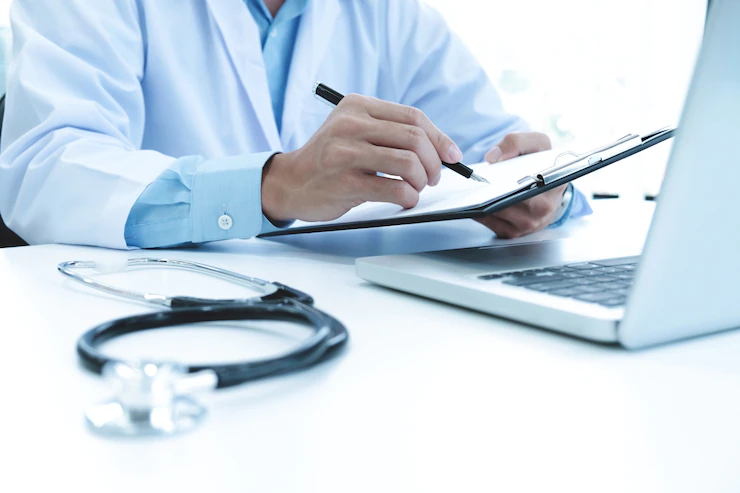 Setting up a new medical clinic is a complex and time-consuming task. As a doctor or medical practitioner, you need to put a significant amount of time and effort into other aspects of the venture when planning to set up a medical clinic. Besides time and effort, you will need a decent amount of capital to set up and fund the various expenses. But some people do not have adequate savings to set up a clinic. In such cases, like a 2nd mortgage loan, you can take out a medical loan.
But do you know what a medical loan is? Well, it is simply a type of small business loan in Australia. As a doctor or medical practitioner, you can use the capital obtained from this type of finance to set up your new medical clinic, purchase new equipment, cover all the operational costs, and much more. So, as you can see that this type of small business loan in Australia can help you adequately set up your medical clinic. Besides these, other reasons will help you determine why you should opt for this type of financing. So, to know the reasons, you can go through the below segment as here we have discussed some key points on how a business loan can help you to start your medical clinic business or journey.
1. Fast loan application and approval process
It is one of the significant reasons why more and more physicians or medical practitioners are opting for small business loans. Unlike 2nd mortgage or several other loan types, when you apply for a medical small business loan, you can avoid waiting for long hours to get the loan approval. The faster you apply for the funds online, the earlier you will get your result. This online processing system works with calculations and procedures. As a result, if you enter accurate data, you will get an instant approval on your loan application.
2. Fewer documents needed
The secured lenders of small business loans do not ask for as many documents for approval. Due to this, applying for this kind of finance is much easier than many other funding types. You can apply for this loan by providing only the basic documents like your proof of identity, personal financial information, business license, business plan, and financial projections.
3. Reasonable interest rate and flexible repayment facility
Unlike a 2nd mortgage loan, a medical loan generally comes with a low-interest rate. As a result, you will get much more flexibility in terms of repayment. Some lenders even allow you to choose the date and tenure of loan repayments according to your requirement and financial situation. Due to these reasons, this kind of small business loan helps you set up your medical clinic hassle-free.
4. No Collateral Needed
A medical small business loan is a type of unsecured loan. You can access this financing without offering any collateral to the secured lenders. You can take out this loan as per your income and repayment capability. As you do not need to submit your asset, you also have less risk as you can get a decent loan without placing any of your assets at risk. In this way, you can solely concentrate on using the money for setting up your medical store.
Ways to take the best out of a small business loan
Starting a medical clinic will incur numerous known and hidden costs. As you need to fund all these expenditures, understanding what thing you should use the money for will help you to get the best out of this funding type. For example, you can use the money to-
Search or lease the clinic premises
Furnish and fit out the medical store
Buy new medical equipment and necessary supplies
Pay insurance premiums
Spend some money on advertising and marketing purposes
Pay your staff
Different Types of Medical Loans
Like many other small business loans in Australia, medical funding also has a few types, which are as follows.
1. Traditional Medical Loan
In this type of medical finance, you need to be creditworthy to secure the money. As traditional lending institutions or banks offer this kind of loan, it generally comes with a higher interest rate with strict eligibility criteria. Besides, the application process is lengthy, and approval is not guaranteed.
2. Non-bank Medical Loans
Private business loan lenders offer this medical loan to doctors and medical practitioners. It has a hassle-free and fast application and loan approval process. The lenders also demand lower interest rates, and you can negotiate the repayment terms.
3. Short-Term Medical Loan
The third type of medical loan is this. It is beneficial when you urgently need money. Since this is short-term, you can get the loan at a more affordable rate.
4. Business Lines of Credit
It is a flexible and cost-effective medical loan type where the lender approves you for a specific amount of credit, and you pay interest for what you borrow or draw-down.
5. Equipment Financing
This loan is effective if you want to purchase new equipment for your new medical clinic. You do not need to pay any down payment to use the equipment, after repaying the loan, you can take hold of the things.
End Words
So, now that you have a better understanding of a medical small business loan, you should take it out by evaluating your need and situation. Besides this, irrespective of what funding type you are applying for, you must do some background research and select the most suitable secured lender to get the best out of the loan. Therefore, if you choose the best lender, the medical small business loan will help you to set up your new clinic and fulfil its various requirements.