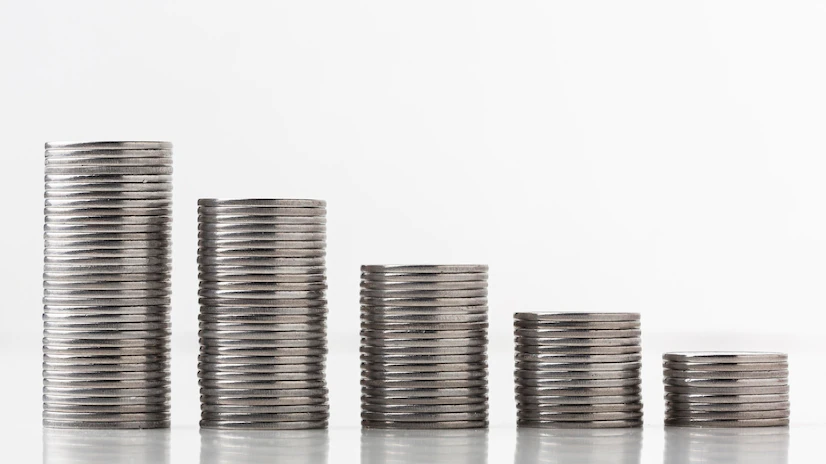 Business loans are one of the effective ways to keep operations running smoothly anytime. Be it during seasonal slumps or when an emergency expense arises, you can efficiently manage your expenditure with the help of short-term business finance.
As you might know, there are multiple kinds of business loans available. As a result, it can get confusing about how each loan works. Among many financing alternatives, fast business loans are popular among borrowers. However, this business loan rate can appear higher than others due to the short-term nature.
Due to this, while selecting the best fast business finance, it is crucial to understand how it works, its qualification criteria, and how quickly the lender or the lending institution helps you to get the funds.
Besides these, as a borrower, you should consider whether the lenders offer special rates.
As the name suggests, fast business loans are ready in hours.
So, instead of a lengthy and complicated loan application process, you can secure the funds for your business without waiting for days and weeks. However, as mentioned earlier, whether this financing option suits you entirely depends on how much you know about this. So, if you do not have sufficient knowledge about fast business finance, here is everything you need to know.
The Definition of Quick Business Loans
As the name indicates, the primary feature of quick business loans is that you can get the loan approval and the funds in less than 48 hours. It happens because the lenders of rapid private mortgages in Australia make the loan application process more streamlined or simple to complete in minutes. Some lending companies often process the loan on the same business day to enable business owners access the capital they need promptly.
Different Types of Quick Business Loans
Fast or quick business loans are a kind of short-term business finance. Business loans are of various types like below.
1. Small Business Loans
This loan is advantageous for start-ups or small businesses as they can get the fund quickly to set up their venture. By taking out this loan, they can get the necessary cash flow required to execute a business plan.
2. Caveat Loans
A caveat loan is also a type of quick business loan. If you have a property, you can use it as security for a loan, and the lenders will enable your access to the equity in that property to borrow money for the business. The caveat loan is beneficial as its term ranges from 1-12 months.
3. Second Mortgages
Private mortgages in Australia are popular as borrowers can access the cash faster. A second mortgage loan is like a caveat loan, where you can use your property to borrow money. However, the only difference is that a mortgage gives the lender the right to sell your property if you default on the loan or fail to repay the money. Apart from the above, fast business financing also includes:
Bad Credit Loans
Property Development Loans
Start-Up Business Loans
The Borrowing Capacity of Quick Business Loans
The amount you want to borrow through any short-term business finance depends on numerous factors, such as your credit score, credit history, cash flow, collateral existence, and many others. Similarly, in the case of fast business finance, you should first determine whether you want to apply for a secured or an unsecured loan.
1. Secured Loans
As the name suggests, you need to secure something to get the loan. As a borrower, you can use your current assets, such as property, vehicle, and others, as a loan security deposit. The borrowing amount will depend on the value of your asset. For example, if you use your property, the lenders will determine the value based on its location, current value, and the equity available. However, as you need to offer your asset, the lenders of private mortgages in Australia will provide higher loan amounts as they can take complete control over your asset if you fail to repay their money.
2. Unsecured Loans
Contrary to secured loans, you do not need to offer anything if you apply for unsecured loans. But to get a higher loan amount, you need to meet the lenders' criteria. Borrowers with a history of success and constant cash flow will find it easier to get unsecured business loans.
The Loan Term of Fast Business Finance
Flexibility is one of the reasons why most borrowers like to take out quick business loans. If you choose the accurate lenders, they will consider your cash flow, business type, financial situation, and other factors to determine the loan term and conditions. However, in general, the rapid loan term ranges from 1 to 12 months with the availability of long-term extensions. The lenders also allow you to set periodic repayments depending on your business cash flow.
The Pros of Fast Business Finance
There are many advantages you can enjoy as a borrower if you opt for fast business funding, such as:
1. Easy Application Process
Applying for quick business loans is simple and faster to complete.
2. Fast Funding
The outstanding benefit of a quick business loan is fast funding. A borrower can receive the fund within 24-48 hours of loan application and use it for business.
3. Lenient Requirements
If you do not have a credit score or cannot meet different eligibility requirements, you can still get the fund if you apply for quick business loans with acceptable property as security.
Final Words
We hope by now you have understood how fast business loans work. Thus, make proper preparations before applying for them. Since you can access the money within a specific time, you can apply for one when facing emergencies or cash flow issues.