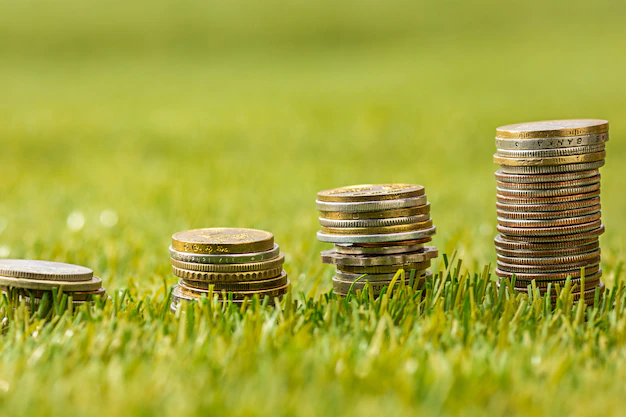 Each business has its ups and downs. In the present business scenario, it can be tough to break ahead. As a result, most business professionals often opt for small business loans. The money they get from such kind of funding can assist their business in growing. Commercial loans for struggling entrepreneurs can help to give them the push they require the most.
After all, without the ability to raise working capital, you could face trouble financing your business operations. That is why commercial business loans occupy such an important niche in the small business financing world.
So, you can understand the importance of small business loans for hard working business owners. But do you know the benefits of commercial loans? To assist you with this, here we have penned down some primary advantages of commercial loans that will help you to determine why this kind of funding can be ideal for hard working business owners.
The benefits of commercial business finance
Among the several benefits of commercial business finance, the most significant ones are as follows.
1. Offers a cash flow boost
Irregular and inadequate revenue streams are one of the principal struggles of cash flow for small business owners. However, with small business loans, irregular revenue streams can be smoothed out. It is so because a commercial loan for your business offers the cash injection you require to invest in purchasing new equipment, meeting employee payroll, or affording other business expenses.
Aside from these, if your venture is highly seasonal or has long payment cycles, a commercial loan can be the best option, as it makes it much easier for you to grow your firm throughout the year. Additionally, if your business struggles to make ends meet in many unwanted circumstances, applying for a commercial loan will help you to make sure you have ample cash flow. So, commercial business financing provides the much-needed cash flow for your dream venture.
2. Help you deal with financial issues
As a hard-working business owner, it can difficult for you to overcome financial issues. Financial problems can come in different forms. Sometimes, your equipment might break down, supplies get on hold, or your clients might cancel orders or appointments. But overcoming these issues is possible if you have the proper access to business funds. You can use the capital from bridging loans or other business loans to finance your initial business set-up cost, improve the infrastructure, purchase the equipment, and pay for the employee's wages.
The advantage of commercial loans is securing the necessary money and concentrating more on your business operations and its growth rather than thinking about the lack of capital. In the end, if you utilize the loan properly and help make your business a successful one by generating more revenue. So, is it one of the most significant benefits of commercial loans?
3. Get access to lump sum money
Small business owners may not have the financial capability to increase funding in the debt or equity markets. As a result of this, it can make setting up a business expensive and risky. However, with a commercial business loan, you can easily cover all your startup costs with just one loan. Since you can get access to lump sum money through this business finance variety, you can keep all things simple. Therefore, getting access to massive capital is another notable benefit of this business finance type.
4. Maintain business ownership
In the short term, selling equity shares in your firm to increase capital might seem inexpensive compared to a commercial business loan. But this kind of funding method carries diverse expenses. Many small business owners, especially hard working business professionals, opt for commercial loans to help their business owners. It is so because by getting the money as a loan, they can receive additional working capital without losing complete control over their firm. Hence, it is another reason why more and more businesses are taking out this kind of loan.
5. Keep your business consistent
One of the noticeable benefits of commercial bridging loans is that they can help you thrive in your business to stay consistent with your performance. If you have productive or profitable strategies but do not have sufficient funds, you can never expand your business. But when you have the required money to implement your plans, you can easily use the strategies and increase your revenue generation, improve your business productivity, and many more. You do not need to bother about reducing the output or the product and service quality when you can rely on commercial loans to meet your financial requirements.
6. Help you to hire the right people
Manpower is an enormous problem when you are struggling with your business operations. If you do not have sufficient and competent employees, the amount of struggle can double. Many business owners are now opting for small business loans to avoid financial problems and hire people. It is so because if you have funds, you can execute a productive hiring process that will help you to get the best talent. When you get the right people for your job, they can assist you in increasing your business productivity. In the end, you can generate more money without struggling much.
End Verdict
To sum up, it is needless to say that commercial business loans can be best for struggling business owners if utilized correctly. But it is always advisable to determine what kind of commercial loan is right for your venture. After this, you must pick a suitable lender offering flexible loan terms and conditions with affordable interest rates. Hence, if you are struggling with your business, apply for business finance to reap all the above benefits.